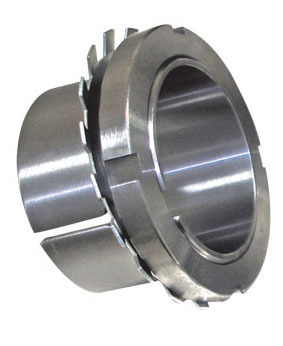 Description: Are primarily used to lock rolling bearings with a tapered bore on a shaft. They permit commercial drawn shafting to be used as wider diameter tolerances are allowed for sleeve seatings than for bearing seatings. Adapter sleeves are supplied complete with nut and locking device.
Uses: Locking a shaft to a bearing.
Types:
Adapter and withdrawal sleeves

All standard sizes inch and metric

Custom bore available
Hydraulic sleeves and nuts

Rod Ends LTD.
  Mon - Fri   8am - 4pm
Email: info@rod-ends.com
  5155 Spectrum Way, Unit#35,
Mississauga, ON, L4W 5A1